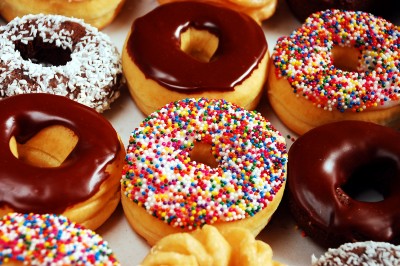 So you feel like you can't stop binge eating? You're out of control and searching for solutions because you can't stop eating?
Do you call yourself a binger or a binge eater?
Do you have a patten of years of bingeing? For 10, 20, 30 years or more?
Do you feel even more frustrated when you can't stop binge eating because in the other areas of your life (especially in your highly successful business life) you ARE very successful otherwise?
You're not alone. AND even if you're what you call "a hard case", meaning that you're skeptical and you constantly tell yourself, "I'm a lost cause" when it comes to how you eat, your weight, and how you treat your body…know that you actually CAN change and you CAN stop binge eating.
But only if you value yourself, your body, and your quality of life enough to take action with a specific, proven System so that the Root of your binge eating can finally transform. Do That and your eating behaviors will transform without struggle.
Of course we all acknowledge that you've really got it together when it comes to your business and your work. You're highly successful and rockin' that area of your life, so it's not like you are a lost cause. You simply crave more – a much much better quality of life that includes a struggle-free relationship with food and your body.
You also crave a body that matches the high level of success you've achieved in your business life! You're a high-achiever, you're smart and spiritual, however because you ARE so very successful otherwise, this causes you even greater frustration when it comes to your weight. You can't help asking yourself, "Why is it that I'm so very smart and successful yet still I struggle and battle with my weight?!"
She Stopped Binge Eating!
Here's something very exciting from one of my coaching clients who used to be very out of control with her eating. And just like you, she's a very smart lady.
Her intelligence was not able to help her solve a 30-year problem with binge eating though! Which is exactly why my clients come to me. They invest in themselves to gain my professional coaching so that they can finally achieve lasting success with their eating, their exercise habits, and therefore their body and their weight.
Read on to relate to what Holly used to struggle with, and what it's like for her today. She even recorded a very special audio review with me to help YOU drop your excuses, value yourself, and step up for YOU so that YOU can get the Results with YOUR weight and your eating that you've been craving for years…
In The Past…
She was a binge eater for more than 30 years.
She couldn't stop binge eating.
She made herself sick with her binge eating behaviors.
She felt out of control.
She alternated between binging, stuffing herself and starving herself.
She felt hopeless to stop bingeing and could not see a way out.
Nothing she'd done before to solve her binge eating worked long term.
She could not stop herself from eating.
She felt it would be impossible to change her eating habits without struggle.
Where She Is Today…
It was easy for her to change her eating behaviors.
She no longer binge eats.
She made a decision.
She took action. Consistently.
She was open to new things.
She had fun!
She did things she'd never done before and then got new Results!
She did something Different to get Different Results.
Her healthy eating (in mind and body) is struggle-free today.
She feels great.
She likes how she looks, she likes herself, she is enjoying her journey.
No deprivation in her eating (it's not an issue!).
She now feels happy and rich in her personal life.
She Did It – So Can YOU!
Here's a fact: If you want a specific Result that someone else has already gotten then what you need to do is….Do What They Did!
It's that simple and that's a fact for anything in your life.
If there is one person who is living or has ever lived who got a Result that you want for yourself then you can also get that Result. If you Believe you can, you expect to live that Result, and you do the same steps that person did.
Some more feedback from Holly about JoLynn's step-by-step proven System to struggle-free weight loss (you can also hear her speak this to YOU in her Audio Testimonial below):
** "If you're smart, you'll do it!"
** "Don't fool yourself and think you can do it on your own."
** "If it doesn't work for you it's because you didn't follow the program."
** "Nothing good happens unless you take a risk and this is a risk worth taking."
** "This is the best I've felt [about my eating and my diet] in 30 years."
Click the play button on the audio player to listen to Holly's audio testimonial with JoLynn Braley, The F.A.T. Release Coach!
Audio clip: Adobe Flash Player (version 9 or above) is required to play this audio clip. Download the latest version here. You also need to have JavaScript enabled in your browser.
Oh! You'll even hear Holly mention something personal about me that I shared with Holly and my clients in the Stop Hiding Behind The Fat permanent weight loss coaching group she recently completed, regarding my own experience with taking 100% personal responsibility for myself and my actions!
It's the #1 Reason YOU need a professional coach – without accountability you'll make extremely slow progress, if any progress at all….(you'll hear it all on the audio!).
Right now, wherever you are, I invite you to stand up and give Holly a Big Congratulations!!
She deserves full acknowledgement for all of the Success she has achieved because while it's true that she got her Results and released her binge eating because JoLynn coached her, if Holly had not Taken Action with all of the personally empowering tools she gained from JoLynn, then she would NOT have gotten the Results she did. Instead she would still be binge eating.
Holly is a Serious Action Taker and she deserves respect and kudos for what she has done. At the same time, realize that YOU can also get the Results that YOU deeply crave, in your body and your eating. All you need to do is Take Action with the same step-by-step proven System that Holly did!
Yes, it's true: In order to get Different Results (like stopping binge eating), you must Do Something Different. Of course it makes sense that the "something different" you would choose to do is a System that has already been proven to work for others. IF you are serious about achieving lasting, struggle-free success with your eating and your weight…
"Definition of Insanity: Continuing to do the same thing over and over again (that's been failing) while expecting a different result." ~ Albert Einstein
Your Next Step:
If YOU are a spiritual, smart, highly successful woman (in your business, not with your weight…) and you are Serious about dropping your endless struggles and frustrations with food and your weight (JoLynn only works with Serious Action Takers) then Click here to apply for a complimentary Weight Loss Discovery Session with JoLynn Braley The F.A.T. Release Coach.
It is your next step in order to discover IF there is any fit to work with JoLynn's step-by-step proven System so that YOU can get the Results you crave with your eating and your body, just like Holly did! Especially important if you can't stop binge eating since that feels so very very frustrating.
If You'd Rather Hear Even More Success…
Many of JoLynn's clients are private, sharing their feedback in writing rather than on audio, and others are more than happy to share with YOU about their exciting Results they have received from taking action with JoLynn's step-by-step proven System to permanent weight loss and maintenance.
Here's another one of JoLynn Braley's weight loss coaching clients who shared her personal feedback with JoLynn on audio just so that YOU could benefit, in the hopes that she could help YOU value yourself enough to drop your excuses and take action just like she did. Click Here to listen Now!
Read the full Written weight loss coaching success reviews by JoLynn's Permanent Weight Loss and Maintenance Coaching Clients.