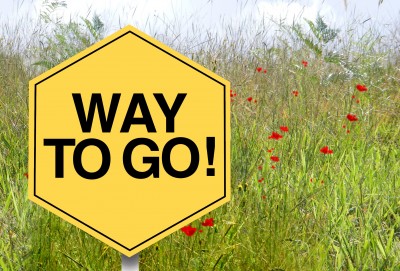 Have you ever wished that you could become a completely different person when it comes to how you eat and exercise?
Do you feel out of control with your eating? Unable to drive past a fast food restaurant without driving in to order and eat?
Would you LOVE to effortlessly release the excess fat from your body and enjoy every moment of it?
What if you were So Certain that you were getting to where you were headed that it no longer mattered how many pounds that were left to go?
How would you feel if you could say the following with complete truth because you were Living It: "I'm a Completely Different Person – It's Amazing." That's exactly what my client Laura wants to share with you!
Anxious to skip right to Laura's audio? You can click the Play button now to listen in immediately!

Audio clip: Adobe Flash Player (version 9 or above) is required to play this audio clip. Download the latest version here. You also need to have JavaScript enabled in your browser.
She Got It – So Can YOU!
I have something very exciting for you: a case study from one of my clients, Laura from Florida, who is now Feeling Awesome after working with me in my step-by-step proven system to permanent weight loss and maintenance and in her exact words…"You Ain't Seen Nothin' Yet!" (hear all about it in the audio testimonial from Laura below!)
Laura has undergone a core transformation through my step-by-step proven system to permanent weight loss and maintenance to get to where she is today. When you listen to her audio testimonial you'll hear that she has now actually released 12 pounds, down another pound since she gave me her written testimonial above. What's most important is that she's doing it without struggle.
It's important to note also, that Laura Took Action to get the results she has received, and very different action. We're not talking about another new diet or exercise regime. No, the clients I work with already know how to lose weight. That's not the problem.
The problem is the inner blocks they are living with that keep them in that back-and-forth struggle between what they know how to do and what they are actually doing. What they are actually doing today being all of the actions that keep them overweight and unhappy.
In The Past…
That's where Laura used to be, and maybe you can relate. She was:
Eating out of control.
Eating when stressed.
Eating when not hungry.
Living the affects of stress not only with her weight, but in her life.
Unable to avoid ordering and eating McDonald's when driving by.
Attempting to stop her overeating by having others watch her and "call her out" when they saw her eating, which only led to her hiding her eating.
Feeling frustrated after having lap band surgery in an attempt to fix the symptom of the problem, which it did not (she still overate).
All of this while Laura is a spiritual, very smart, highly successful woman in her work life! Which you'll hear her share more about on the audio, that being so very smart and accomplished in her work life actually caused her even more frustration as she wondered why she hadn't been able to fix her eating problems.
Where She Is Today…
What's exciting is where Laura is Today! On the audio you'll hear her share that:
She Feels Awesome.
She's losing weight without struggle (12 pounds so far).
She KNOWS the rest of the excess physical fat is coming off.
She is free of her past doubts when she used to be unable to see the thin woman she now sees, and she is easily moving towards becoming that thin woman with her daily action steps.
She drives past McDonald's without effort.
She went on a 7-day cruise and did not gain any weight! (Most gain at least 10 pounds per cruise!)
She is enjoying physical activity with joy.
She is free of the constant stress she used to feel and if she ever finds herself feeling bad she has the specific tools to change that.
She had an effortless Christmas, and still sampled the cookies!
You Ain't Seen Nothin' Yet! (Laura's theme song today, yeah!!)
Laura's biggest "shocking transformation" to her, is that she regained her JOY through my step-by-step proven system to struggle-free weight loss. Listen to her share this in her own words in her audio testimonial, how she was really surprised (and excited!) that she got her happiness back.
Click the play button on the audio player to listen to Laura's audio testimonial now!
Audio clip: Adobe Flash Player (version 9 or above) is required to play this audio clip. Download the latest version here. You also need to have JavaScript enabled in your browser.
Give a Big Congratulations to Laura for all that she has accomplished! And while you're at it, realize that YOU too can achieve the same results that Laura has achieved.
You really can lose the weight without the struggle and you really can Feel Good NOW while you are doing it. You really can do it all without forcing yourself to diet, without depriving yourself, and without struggle.
Just imagine how much ease and joy you would feel if you could do all of that and follow through with consistency for YOU.
Your Next Step:

If YOU are a spiritual, smart, highly successful woman (in your business, not with your weight…) and you are Serious about dropping your endless struggles and frustrations with food and your weight (JoLynn only works with Serious Action Takers) then Click Here to apply for a complimentary Getting Acquainted Call with JoLynn Braley The F.A.T. Release Coach.

It is your next step in order to discover IF there is any fit to work with JoLynn's step-by-step proven System to get the Results you crave with your weight, just like Laura did!