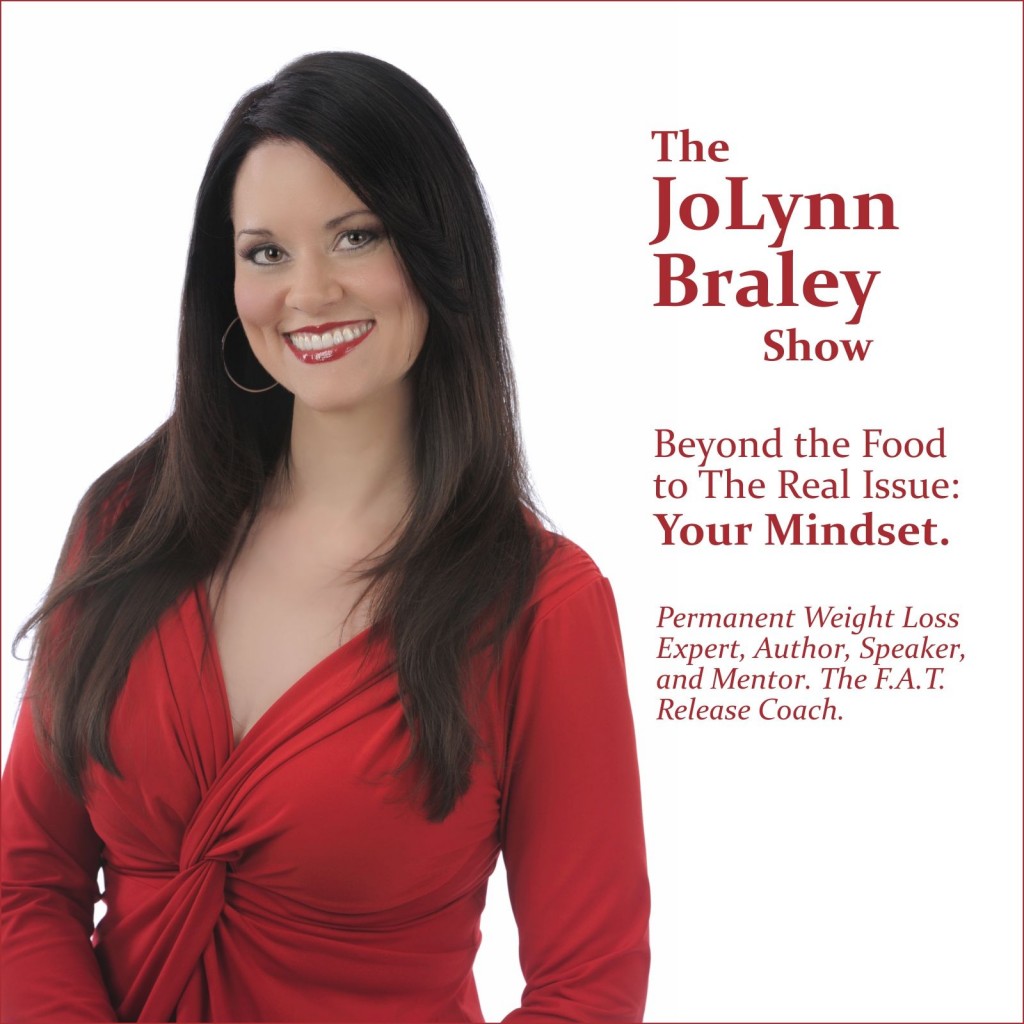 Are you still Hiding Behind The Fat? (click that link if you're not sure!)
If you are then here's something else to help you come out of hiding: I have a FREE weekly show on iTunes that you can subscribe to here (it's FREE to subscribe)!
It's The JoLynn Braley Show, which I've been broadcasting since January 2013 and the first thing I invite you to do is click here to LIKE our Facebook page and join us!
Each week I'll be giving a "Shout Out" to each new person who has LIKED the page during the week. It's a lot of fun and you'll also stay updated easily on Facebook about the show, and any other inspiring updates available to share with you.
As far as what exactly the show is about, read on for more details below or you can click here to get a recap of the first show and also listen in immediately.
Remember, what's always most important for you is that you Take Decisive Action now to get a weight loss mindset. Permanent weight loss requires a weight loss mindset and without action, what results can you expect to get?
Who Is JoLynn Braley and What Is The JoLynn Braley Show All About?
On the first show I share with you more about who I am, why you should spend time listening to me (good to know!) and what exactly my weekly show is about. Here's how you can access episode one of The JoLynn Braley Show immediately:
Subscribe on iTunes 
(
Best option!
To gain immediate access to the show each Thursday, as soon as it's published!)
The JoLynn Braley Show is a weekly show, a new episode is published each week on Thursday.
On The JoLynn Braley Show I'll be sharing very short episodes each week (no more than 30 minutes, 20 minutes is my aim!) about the REAL Issue: Your Mindset. I am going beyond the food to what really matters.
Be sure and subscribe on iTunes and LIKE us on Facebook! Click here to get a written recap of episode one of the show and listen in now.