About The Founder: JoLynn Braley
Author, Speaker, Coach, Master NLP Practitioner, The F.A.T. Release Coach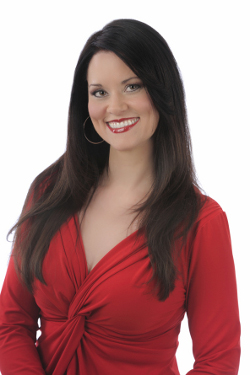 JoLynn Braley, The F.A.T. Release Coach, is a certified Master NLP Practitioner and coach who utilizes her simple, proven step-by-step System to mentor her clients towards the body of their dreams while leaving the struggle behind. They Stop Hiding Behind The Fat and create the body of their dreams…with Struggle-Free Action.
When you Stop Hiding Behind The Fat you release your fears, drop the fat, and keep it off for life – all with struggle-free action.
What happens then? You Live Your Dream – the Dream you have been stuffing down and Hiding Behind The Fat. Hiding Behind the Food, and Hiding Behind the Fear.
Once you Stop Hiding Behind The Fat you go for your dream in your life, whatever that dream may be!
For some, that is a dream of starting and prospering in their own business, but instead of taking action on their dream they've been using food to Hide their Fears and insecurities about taking action to prosper and be seen.
For some, their dream is to date, to marry, to have children, but they've been sabotaging themselves, Hiding Behind The Fat and stating that their ideal match should simply "see who they really are", all along struggling against how this world (and physical attraction) works.
For others, their dream is to:
Write that book.
Go back to school.
Stand up and live authentically, without fear of what others will think, say, or do.
Go for a promotion.
Start a new career.
Sing, dance, and Feel Good Now.
There are as many dreams as there are snowflakes but the common factor is that those who are Hiding Behind The Fat are NOT living their dream – instead they are running to the fridge and telling themselves they'll "do it tomorrow".
When you Stop Hiding Behind The Fat you learn to take action in spite of your fear, and that begins with releasing your fears of dropping the fat, and keeping it off for life. Imagine actually being that woman you imagine being, and having the body that matches that woman you'd dearly love to become. Once you become that woman on the insdie First, then it's simple and easy to take consistent, healthy actions to create (and Keep!) the body of your dreams.
Universal Law: The Inner and the Outer Always Match. Always.
JoLynn herself, used to struggle endlessly with food and was Hiding Behind The Fat. She understands what it's like to tell yourself you'll "do it tomorrow" however what she learned is that Tomorrow Never Comes. Nothing changes until you make a decision that Now is the time for you to change, and if you're like she is, you don't want to limp along trying to figure it out on your own (who has time for that, right?!). Nah, if you're like JoLynn you want to Fast Track your Transformation to Success, and in order to do that, you'll need a step-by-step blueprint to your own mind-body transformation.
The only time you have is NOW, and when she made the decision and committed to herself to Stop Hiding Behind The Fat there was no more "I'll do it tomorrow." Have you read her story of going from a size 12 to an 8 in only 2 months? And then how she went through the whole holiday season of 2010, eating what she wanted, while still maintaining that size 8?
You can have the same results, once you transform yourself on the inside to match what you want on the outside. But don't read only about JoLynn's personal results, read what others have to say here.
"Release the Fear Attracting Thoughts (F.A.T.) from your mind and the excess fat will drop from your body. Effortlessly." – JoLynn Braley, The F.A.T. Release Coach
NLP Weight Loss Coach | NLP Certified Master Practioner | Intuitive Coach and LOA Weight Loss Coach (Law of Attraction – Universal Law)
JoLynn is a featured Expert on SelfGrowth.com, has been featured on Yahoo! Shine and is a contributing author in two books: Transform Your Passion Into Profit (How Ordinary Women Built Extraordinary Online Businesses Doing What They Love) and Women Who Mean Business.